Description
44x44mm Lowdeck H4 Treated Pine
For use as framing on ground the ground or lower than 150mm
LowDeck is designed to last.
Low Deck is Treated to H4 with Koppers Micro® Timber Treatment Technology. LowDeck is protected from fungal decay, termites & insect attack. Suitable for ground contact use and supported by a treatment warranty of 50 years. Engineered GL8 structural grade (roughly F7 equivalent) and double sealed with a high quality oil-based primer to provide further protection.
Lowdeck is an affordable, easy to work with alternative to steel or aluminium and is a smart upgrade from regular H3 Treated Pine Joists.
50 year Limited Warranty on Koppers MicroPro® Wood Treatment Technology against Rot & Insect attack
H4 Treated Pine – for On-ground use
For full LowDeck Span Tables please scan the following QR Code to view
Q1. What lengths is the LowDeck H4 Treated Pine Substrate available in?
LowDeck H4 Treated Pine Substrate is available in the following lengths:
3.6m – NOT Stocked in our Sydney Warehouse. Please allow 3 to 5 business days for stock to arrive
5.4m – IN STOCK in our Sydney warehouse
Q2. What does the term H4 mean?
H class is a Hazard Class described in  AS/NZS1604 series issued by standards Australia Limited. H4 means the timber has been treated to a level for exposure outside, in-ground contact.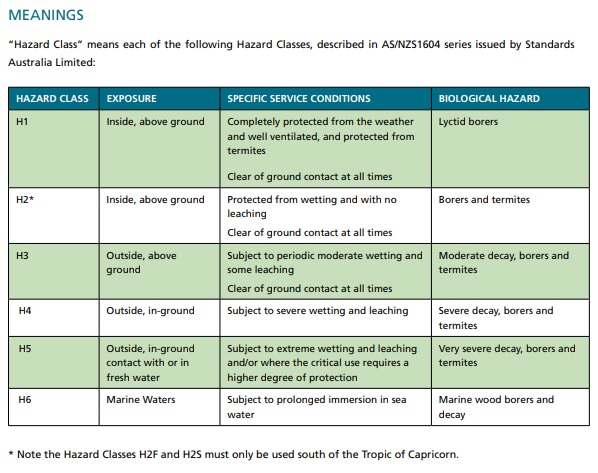 Q3. Does the LowDeck H4 Treated Pine Substrate have a warranty?
Yes, LowDeck H4 Treated Pine Substrate has a 50 year limited warranty. Please refer to the Warranty PDF here – Lowdeck Warranty Information 2022