Trex Transcend® Havana Gold Decking Board
Havana Gold is a warm, brown colour with hues of honey and caramel. The warm glimmer delivers a rich, exotic aesthetic look which is designed to mimic tropical hardwoods like teak. The eco-friendly board has a natural wood-grain pattern and subtle shading for an authentic streaked look straight from the tropics.
Trex Transcend® Decking Board
Trex Transcend® range which is the only range currently available in Australia. This collection first debuted in 2010. Engineered with a proprietary shell technology that protects against fading, staining, scratching, mould and mildew, Transcend decking offers the ultimate in beauty and performance and is warranted accordingly – covered not only by the Trex 25-year Limited Residential Warranty but also an industry-best, 25-year Limited Residential Fade and Stain Warranty. With Transcend, the beautiful deck you install now will look just as beautiful for decades to come.
Trex Transcend®, offers the broadest range of decking colours and finishes (including five premium tropical colours) with railing options that offer nearly limitless opportunities to mix and match profiles and colours for a customized look.
In Australia we only offer the premium tropical range, with five (5) colours available including – Havana Gold, Island Mist, Lava Rock, Spiced Rum, Tiki Torch and Rope Swing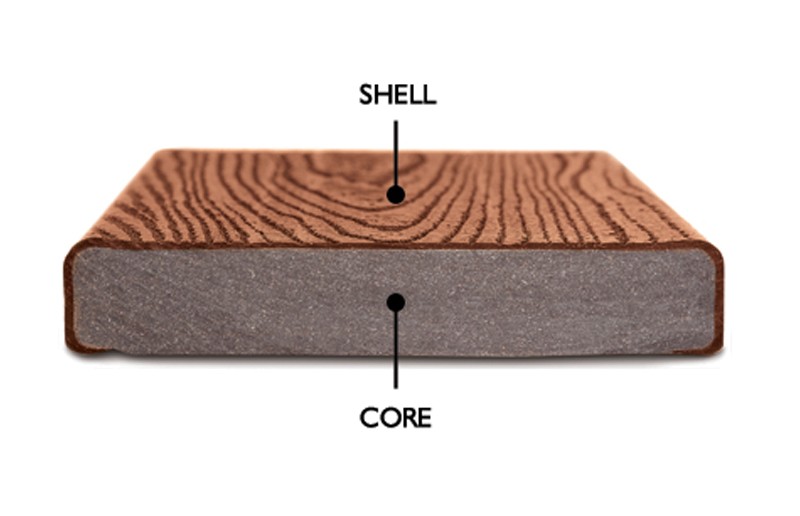 Havana Gold Trex Decking Specifications
140x25mm Boards
Available in 4.88m, 5.48m or 6.1m grooved boards or 5.48m square edge boards.
Made with 95% recycled materials
If you know what you're looking for, click the button below to browse our stock online! If you're unsure, or looking for something a little more custom, fill out the contact form for a custom quote.