Master Woodturning is the largest reseller and stockist of Trex composite decking products in NSW, based in Sydney. We supply the greatest range of decking colours and finishes, with extensive product warranty and support for our customers in Sydney and beyond. 
Trex high-performance composite deck boards are engineered perfectly for Australian conditions. They resist scratches, fading, and stains, and remove any need for maintenance, so you won't ever have to worry about oiling and staining your decking. If you want to create a low-maintenance, high-performance backyard retreat that can handle the outdoor conditions for decades, then Trex is the decking solution for you.
Trex Transcend®, offers the broadest range of decking colours and finishes (including five premium tropical colours) with railing options that offer nearly limitless opportunities to mix and match profiles and colours for a customised look.
Browse our range of colours below: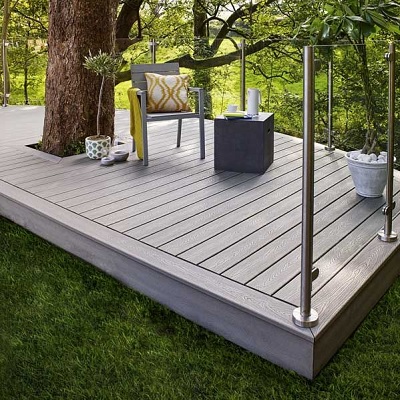 Gravel Path
Like a stony pastoral lane, Gravel Path brings a pristine grey to the outdoors with its true-to-nature vibrancy and realistic grain pattern.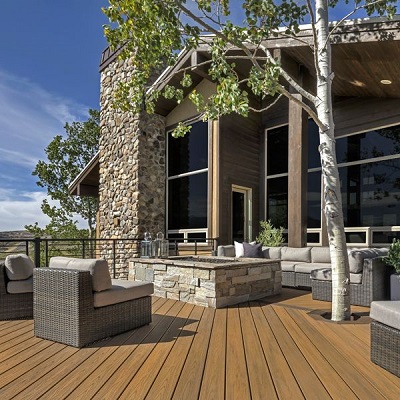 Havana Gold
A warm, brown colour with hues of honey and caramel. This board has a natural wood-grain pattern and subtle shading for an authentic streaked look straight from the tropics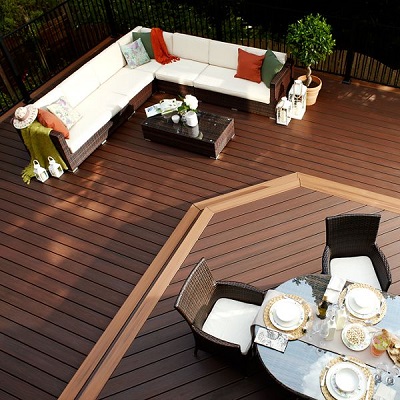 Lava Rock
A deep brown hue with reddish, black undertones. With a natural wood-grain pattern and authentic colour streaking, this board is designed to look and feel like a redwood deck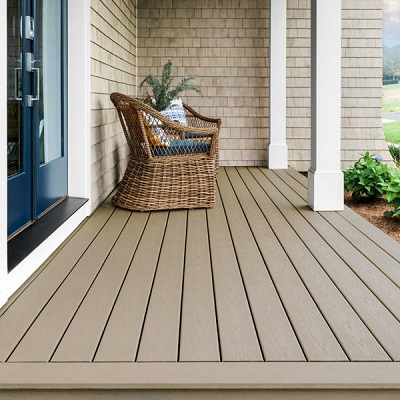 Rope Swing
Rope Swing is a light sandy taupe deck board. This composite board features a deep wood-grain pattern and beachy hues that bring a sunny look to any space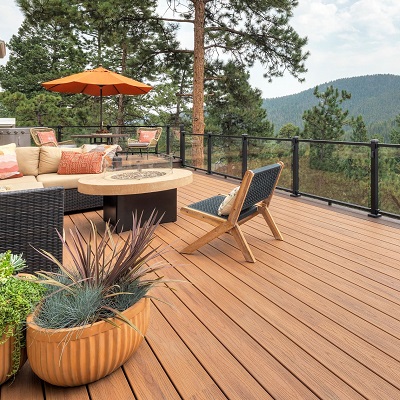 Tiki Torch
An easy going light brown colour with hints of nutmeg and ginger. Designed to mimic tropical hardwoods like teak, this board has a natural wood-grain pattern and authentic striations in colour to capture the look and feel of the tropics
Trex Transcend® Premium Tropical Range –  is available in 6.1m, 5.48m or 4.88m long lengths.
Colours in this range include Havana Gold, Island Mist, Lava Rock, Spiced Rum & Tiki Torch
Trex Transcend® Earth Tone Range – Currently only available in 5.480m long lengths. Other lengths available on request – Lead time will apply.
Colours in this range include Gravel Path & Rope Swing
Trex Transcend® Lineage Range – Currently only available in 5.480m long lengths. Other lengths available on request – Lead time will apply.
Colours in this range include Biscayne, Rainer, Jasper & Carmel
Not sure exactly what you need? Or looking for a custom quote? Click the button below to send us an email!
There's a reason that Trex is the world's #1 Decking Brand. They have developed a wood alternative composite decking that outperforms timber, with a smart hidden fastening system that creates a seamless look with no exposed screws or holes to interrupt the smooth texture and comfortable feel.
Enjoy a lifetime of value with Trex Decking.

FIRE RESISTANCE
Full scale bushfire testing on Trex decking boards was performed in accordance with AS 1530.8.1-2007
Product Test Results 2017
Trex Decking Transcend BAL 29*
*Must be installed to Trex BAL Rated Installation Guide to maintain BAL 19 – 29 certification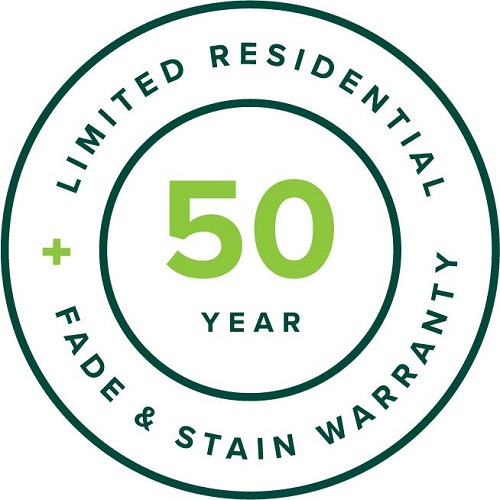 50 YEAR WARRANTY
Trex is engineered to endure decades of bad weather and foot traffic with the warranty coverage to prove it. With virtually every product covered by our 50-Year Limited Residential Warranty, you can rest assured that your backyard investment is well protected. And even better, our high-performance decking products come with an extra layer of coverage: an additional 50-Year Limited Residential Fade & Stain Warranty. The power of the outdoors has met its match

ENVIRONMENTALLY FRIENDLY
Trex is built upon green principles & values. Our decking is made of 95% recycled materials.
Buy Trex Decking from NSW's Largest Reseller
With Trex Decking you can expect:
Great range of Rich, Deep Natural Timber Palettes,

Trex decking size 140x25mm in 4.88m, 5.48m & 6.1m long length options,

Installation recommendations,

Care and maintenance guidance,

Unrivaled customer support,

Plus, extensive range of bearers and joists, timber fasteners,

and other building products and accessories.
Browse our Range of Trex Decking Products